Two out of three Italian schools are inaccessible to pupils with motor disabilities. Almost none have aids for sensory deficits. The numbers of #vergogna in the Istat 6.2.20 report, relating to the 2018/2019 school year. (1)
Italy, inaccessible schools and school exclusion
Pupils with disabilities today there are just over 284 thousand in Italy, equal to 3,3% of the total number of members. 47,1% more than 10 years earlier (193 thousand), with an increase that Istat attributes to the greater attention in the diagnosis of some diseases and greater access to certifications. However, Italian schools are often inaccessible.
'Poor accessibility for pupils with motor disabilities, guaranteed by only 34% of schools, and the availability of aids for pupils with sensory disabilities (2% of schools) is particularly critical. Only in 15% of school buildings was work carried out to break down architectural barriers'.
Architectural barriers
Architectural barriers in Italian schools they remain ubiquitous. 'In the 2018-2019 school year there are still too many physical barriers present in Italian schools: only one school out of 3 is accessible for pupils with motor disabilities'.
The North-South divide it aggravates the lives of disadvantaged children and young people even more. In the south, accessible school buildings barely reach 29%, compared with 38% on average in the north. With further variables on a regional and provincial basis that may lead to the exclusion of young people with disabilities from the school system. Unless their families can afford to emigrate at their own expense to some oasis of elementary civilization.
'The lack of an elevator o the presence of a lift unsuitable for the transport of people with disabilities represent the most common barriers (46%). There are also frequent schools without ramps for overcoming differences in height (33%) or standard bathrooms (29%). Rare are the cases in which the presence of stairs or doors not up to standard is found (respectively 6% and 3%)'.
Dark black
Sensory disabilities encounter the most serious obstacles in the Italian school. Acoustic signals for the visually impaired, visual signals for deaf people, relief maps and tactile paths are present overall in 2% of schools (!). On the other hand, only 18% of the institutions have at least one of the aforementioned aids, a formality devoid of substance.
Pupils with disabilities sensorial are therefore the most penalized, forced to move in absolute darkness and in the uncertainty of silence. And the availability of an adapted computer station, which is in fact present in three schools out of four, certainly does not solve the crucial problems of the infrastructure. As if a small fire extinguisher could make up for the lack of a fire-fighting system.
Nessun dorma
Gite with overnight stays, educational outings and extracurricular activities present in turn 'many problems'. A euphemism to indicate that the little ones encounter so many difficulties in the external environment that they have to give up trips that include one or more nights out. As well as music, theater, chess and other extra-didactic activities organized by the school within the school timetable.
66% of students with disabilities, 81% in the South, do not participate in overnight trips. 'The renunciation depends precisely on the presence of the disability', clarifies Istat. 43% of disadvantaged children in turn do not participate in other extra-didactic activities. The widespread solidarity of comrades, parents and teaching staff is not enough to overcome the obstacles of infrastructures and services.
#Equality
The Italian state is responsible for a serious breach of the duties assumed with the ratification of the UN Convention on the Rights of Persons with Disabilities. (2) And even before that, al principle of equality crystallized in Article 3 of the Constitution of the Italian Republic.
'Inclusion''good school' words remain in the wind of vow-catching scoundrels of every color, treacherous bread-eaters after having conquered the benches. Attention to disability cannot be reduced to election campaigns and to that calendar day dedicated to it. Why disability - like the female condition e that of mother, to name just a couple of examples of discrimination in this troglodyte society - it is a permanent phenomenon, 24 hours a day, 365 days a year.
Investments are needed conspicuous, public and private. So that people with disabilities can lead a dignified existence, at every stage of life. And their families, i caregiver they are not forced to sacrifice their personal and patrimonial resources to make up for the shortcomings of politics and public administration. If this is a state, and it has been such since World War II, it is time to change it.
# Égalité!
Dario Dongo and Sabrina Bergamini
Footnotes
(1) ISTAT (2020). The scholastic inclusion of pupils with disabilities, school year 2018/2019
(2) Convention on the Rights of People with Disabilities (CRPD), Article 9 - accessibility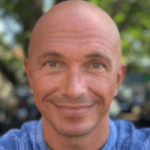 Dario Dongo, lawyer and journalist, PhD in international food law, founder of WIISE (FARE - GIFT - Food Times) and Égalité.