Égalité is pleased to sign and share the Action Against Hunger manifesto, with an invitation to all to do the same, on www.azionecontrolafame.it. Here because.
1) Action against hunger, premise
Action against hunger (Action against hunger) is an international humanitarian organization committed for over 40 years to save the lives of malnourished children and fight the structural causes of hunger, in Italy and in the world. In Europe it has offices in Italy, France, Germany, Spain, England.
The organization nonprofit provides life-saving assistance and ensures food self-sufficiency - not just food distribution - to contribute to food security. That is, the availability of safe and nutritious food to populations, as well as drinking water and sanitation services.
2) Action against hunger, the activities
Globally, Action Against Hunger has so far provided help to nearly 26 million people in more than 50 countries, thanks to the work of 8.300 people. Certified budgets attest that 91% of donations go to field projects, 6% to administration and 3% to fundraising.
The programs prevention and treatment of malnutrition are accompanied by research and innovation activities aimed at increasing their effectiveness and addressing the crisis of food security that increasingly afflicts the populations of the planet.
3) The manifesto
The poster of Action Against Hunger aspires to unite a civil society movement that urges policy makers to act as soon as possible. So that the populations of the planet are freed, once and for all, from the threats of hunger and child malnutrition.
The Universal Declaration of Human Rights in fact provides that 'all human beings are born free and equal in dignity and rights'. Fundamental human rights to food e to water they were also proclaimed by the United Nations General Assembly, but nothing has changed.
4) Food security, the growing crisis
Partial data and approximate international agencies report 811 million people, 149 million children, afflicted with chronic malnutrition. With often irreversible damage to the physical and brain development of children, with over 2 million deaths from malnutrition every year at the age of 0-5.
More likely, already before the pandemic 3,5 billion human beings lived in conditions of extreme hunger and poverty, as we have seen. (1) And the situation worsened earlier due to the impact of lockdown on economy, production and logistics, (2) then following the absurd Ukrainian conflict. (3)
5) The causes to be removed
The fight against hunger and child malnutrition must be included and pursued as a priority of every government on the planet. These were the first Millennium Development Goals agreed by the 193 UN member states already for 2015, but only one of them - China - has actually reached them.
The wars conflicts with democracy must be stopped and conflicts resolved, as human civilizations should have learned after two centuries of recurrent genocide. 6 out of 10 of those who suffer from hunger live in an area characterized by war and hostility and 84% of children affected by chronic malnutrition live in a country in conflict, points out Action for Hunger.
6) Inequalities between and within countries
Inequalities between the so-called developed countries and those with low and middle income (LMIC, Low and Middle Income Countries) - and those within the countries themselves - must be addressed with priority. Economic crises are the second cause of hunger and malnutrition, in 26% of cases globally according to Action for Hunger.
The bands of the poorest population, including people with disabilities, (4) are exposed to hunger and malnutrition in every country in the south and north of the planet. As we have seen in the USA (5) and it is increasingly recorded also in Europe, due to the damned war. Public support for poverty is essential.
7) Resilient food systems
Food sovereignty and the resilience of food systems are also crucial to ending hunger and malnutrition globally. 70% of food supplies depend on peasant agriculture, whose rights, even if proclaimed by the UN General Assembly on 19.11.18, remain only on paper. (6)
Land grabbing and land conflicts continue everywhere, to expand monocultures invaded by pesticides and agrotoxicants that threaten everyone's health, poison the waters and soils. The eco-agriculture preached by FAO (2019) must therefore be imposed to guarantee the resilience of food systems. (7)
8) Provisional conclusions
iPES FOOD, in its special relationship Food Price Crisis. Another Perfect Storm? (2022), highlighted some priorities aimed at addressing the crisis of food security in place:
A) provide financial support and debt relief to vulnerable countries,
B) suppress speculation on commodities food, including through taxes on index-linked funds on the same,
C) building regional grain reserves and a global food aid apparatus capable of dealing with protracted crises,
D) diversify production and distribution systems. Preferring the most resilient crops suitable for local contexts (e.g. water stress) and overcoming the WTO logic (World Trade Organization) which have allowed the exports of food from 'developed' countries, subsidized by their agricultural policies, to make the internal production of low and middle income countries disappear,
E) rebuilding resilience and reducing harmful addictions through biodiversity and agroecology, overcoming the dominance of industrial agriculture which once again proved unable to face the crisis. (8)
'Freedom is meaningless if people cannot put food in their stomachs'(Nelson Mandela)
# SDG1, No poverty, # SDG2, zero hunger. # SDG3, Ensure health and well-being. # SDG6, Clean water and sanitation. # SDG12, Sustainable production and consumption. # sdgs2030.
#egalite, #fightinequality
Dario Dongo
Footnotes
(1) Dario Dongo, Sabrina Bergamini. 3,5 billion people forced into hunger and poverty. The FAO 2020 report against the light. GIFT (Great Italian Food Trade)... 15.7.20
(2) Elena Bosani. The starvation virus multiplies, Oxfam report. GIFT (Great Italian Food Trade)... 8.8.21
(3) Dario Dongo. Food security, disaster in progress. Apart from Ukrainian wheat. GIFT (Great Italian Food Trade). 3.8.22
(4) Dario Dongo. Disability and poverty, the Eurostat report. Equality 18.2.21
(5) Dario Dongo. Housing emergency and manure. Equality 20.8.19
(6) Dario Dongo. Rights of the peasants, UN Declaration. GIFT (Great Italian Food Trade)... 23.11.08
(7) Dario Dongo. From Farm to Fork to Farm to War, the appeal of science for a resilient food strategy. GIFT (Great Italian Food Trade)... 22.3.22
(8) Marta Strinati. Rising prices and food crisis in times of war. Background in the iPES FOOD report. GIFT (Great Italian Food Trade). 10.5.22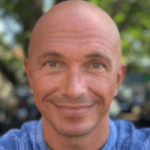 Dario Dongo, lawyer and journalist, PhD in international food law, founder of WIISE (FARE - GIFT - Food Times) and Égalité.