Equality - also at the service of Disability Pride Italy - filed an initial appeal to the Competition and Market Authority (AGCM, Antitrust), 15.4.19. To report the serious inefficiencies of lack of and late after-sales assistance on aids for the disabled put in place by the company Sapio Life Srl. Which operates in the health sector as a partner of the National Health System (SSN).
The case concerns the defect in the replacement and repair of products under warranty constituting indispensable medical aids. In the case,
an electric wheelchair scooter (equivalent in functionality to an electric wheelchair)
an anti-decubitus cushion for a wheelchair.
Aids for the disabled, two-year warranty
Objective of the action is to obtain, from the Antitrust Authority, the affirmation of a principle of law. In fact, the Consumer Code regulates the legal guarantee on consumer goods by providing that, in the event that conformity defects occur, it is the seller who is responsible towards the consumer.
If the original defect occurs within two years of delivery of the goods and is promptly reported, the consumer has the inalienable right to request and obtain, at no cost and at his choice, the repair or replacement of the product with a similar good.
Repairs or replacement within 24-48 hours
Repairs or replacements of aids for the disabled must be made within a reasonable time from the request and must not cause significant inconvenience to the consumer, taking into account the nature of the goods and the purpose for which the goods were purchased. Since basic medical aids are indispensable to guarantee the health - as well as the rights to accessibility, independent life and personal mobility - of a particularly weak consumer, it is essential to clarify the seller's duty to provide for repair or replacement under warranty in the most short time possible, no later than 24/48 hours. The decision of the Guarantor Authority is now awaited.
(Dario Dongo)
Footnotes
(1) d.lgs.206/05, articoli 128-135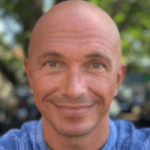 Dario Dongo, lawyer and journalist, PhD in international food law, founder of WIISE (FARE - GIFT - Food Times) and Égalité.