It's pesticide cataclysm in Jair Bolsonaro's Brazil. Land robberies, deforestation and agrotoxics in bursts. In the vacuum of politics and the irresponsibility of supply chain operators, Égalité e Great Italian Food Trade launch the #Buycott campaign!. Stop GMO soybeans and palm oil. #NotInOurName.
Brazil, pesticide cataclysm. The role of Europe
Uneharted, Greenpeace UK's independent journalism portal, reports the three-year clearance of over 1200 pesticides and herbicides, (1) in far-right Brazil under Michel Temer and Jair Bolsonaro. At the service of farmers, for intensive monocultures of GMO soybeans, palm oil and genetically modified corn.
The agrotoxicants are being authorized at an increasing rate, but without any plausible assessment of the risk to children's health, the human beings e the ecosystem. In just 7 months frominstallation of the last despot, over 150 'new' pesticides have been put on the market. And 322 'new' requests accepted (2). New ecocides with ancient poisons, prohibited in Europe as elsewhere, but produced by the usual suspects, the global empire of the Big 4.
In Europe everything fits, since GM soy and corn feed the livestock from which the meat, dairy products and eggs of the Old Continent are derived. Up to the excellences of Made in Italy, DOP and IGP included. As for palm oil, what our battle ha withdrawn from alimony was hijacked on 'biofuels' killers, cosmetics and household products.
The neoliberal puppets of the European Commission pursued the sole interests of the financial oligarchies. They hastened to conclude yet another toxic treaty, EU-Mercosur, whose negotiations had been at a standstill for 20 years. (3) And thus accepting barbarism on humans and the environment. Land grabbing - that is, robbery of lands, forced deportation of communities from their lands - and murders, slavery, including minors, devastation and poisoning. The icing on the cake, European politicians have also come toimport of beef from animals forced into cannibalism. A practice prohibited in the EU, after the 'mad cow' scandal (Bovine Spongiform Encephalopathy, BSE).
Pesticide cataclysm, the effect arises
biocide, what kills (from the Latin caedera) life (from the Greek bios). Thus Cleber Folgado, member of the Association of Advogados de Trabalhadores Rurais (AATR) and del Forum Baiano de Combate aos Impactos dos Agrotóxicos it defines the poisons that are increasingly poisoning Brazil.
'They are made for the extermination of life. The main forms of intoxication are acute and chronic. Acute seizures are caused by exposure to high levels of toxicity, producing almost immediate effects such as nausea, vomiting, diarrhea, allergies, headaches, dizziness.
'Chronic poisoning it is the result of small amounts of pesticides accumulating in the body and over the years it can cause respiratory diseases, allergies, infertility, impotence, miscarriages, Alzheimer's, autism, cancer, kidney disease, liver damage, thyroid problems, disease heart disease, multiple sclerosis. Each type of disease is related to the type of pesticide, its degree of toxicity and its form of action'. (4)
Burns in the respiratory tract they are just one of the most manifest symptoms of the cataclysm that irreversibly reaps human, physical and neurological lives and faculties. And the aerial spraying so much in vogue in the American continent is even more deadly for the extent of the same drift effect that even in Italy afflicts the inhabitants of the countryside, especially in Prosecco-shire.
Amazon and Cerrado, GMO soy and palm oil, #Buycott!
The Amazon the Apocalypse lives. In just the first 7 months of the Bolsonaro presidency, i farmers they devoured an area of ​​virgin forest covering 44% of Italy. In addition to advancing in the Cerrado, the Brazilian savannah which is home to 5% of the planet's animal and plant species. (5) It is a profound social and ecological crisis, the denial of biodiversity precisely.
In the Cerrado moreover, the three first water reserves in Brazil are located. From there originate Rio delle Amazons, Rio Paraná-Paraguay and Rio São Francisco. The brutal spreading of agrotoxicants is destined to irreversibly poison even the surface and deep waters. As happened in Italy, where ISPRA still detects DDT residues and atrazine in groundwater. 50 and 25 years later, respectively, from their bans on use in agriculture.
#Buycott!
The cultivation of GM soybeans is the prime cause of this Latin American eco-suicide. (6) Which adds to the intercontinental palm oil disaster. Whose devastations take place in the same area as well in Central America, Asia, Africa.
#Buycott! is our first and immediate answer. GMO soy and corn out of our food supply chains. We demand that European food business operators undertake to exclude such supplies and offer appropriate guarantees. '100% GMO-free supply chain'! Otherwise it is left on the shelf. The same is true for any food or non-food product that contains palm oil. #NotInOurName. We all dissociate ourselves from participating in this global abomination, now #Enough!
#Equality
Dario Dongo
Footnotes
(1) In Repòrter Brasil, more than 1200 pesticides in 3 years. Graph table from 2002 (2016-2018: 1350 pesticides). Fonte Ministério from Agricultura, Pecuária and Abastecimento. https://reporterbrasil.org.br/2019/01/governo-liberou-registros-de-agrotoxicos-altamente-toxicos/
(2) See https://www.greenpeace.org.br/hubfs/agrotoxicos-bolsonaro-100dias.pdf
(3) Without forgetting the other toxic treaties concluded (CETA, JEPHTA) and carry on (TTIP, CEPA) by the Commission of Jean Claude Juncker. See the article https://www.greatitalianfoodtrade.it/idee/ttip-e-altri-accordi-di-partenariato-riflessioni
(4) See Dani Da Gama. Recorded release of agrotoxics among the population. Brazil de fate, 12.6.19. https://www.brasildefato.com.br/2019/06/12/liberacao-recorde-de-agrotoxicos-ameaca-a-populacao/
(5) On Cerrado and biodiversity, see http://semcerrado.org.br/apoie/
(6) www.corriere.it/video-articoli/2018/12/20/effetto-soia-deforestazione-furto-d-acqua-cerrado-brasiliano/cca26df6-03a7-11e9-94ba-cb54e059ac5f.shtml?refresh_ce-cp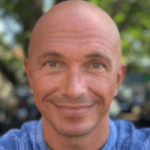 Dario Dongo, lawyer and journalist, PhD in international food law, founder of WIISE (FARE - GIFT - Food Times) and Égalité.