Covid-19, for the sick and people with disabilities, is a 'disaster within a disaster'. The public health system has collapsed, those who need continuous care and assistance are forced to rely on fate.
Covid-19 and inequalities
Covid-19 - in exposing the dysfunctions of a sick society e deeply unfair - hits with vehemence the victims of inequalities:
- general inequalities afflict the poor, homeless e thirsty. Which are more and more, after i lockdown established in every corner of the planet. Even in Europe and already in the pre-Covid era, as we have seen, (1)
- aggravated inequalities then rain in the wet of the 'special categories'. Elderly, women and mothers, children, the disabled e caregiver. All those who, due to physical or psychiatric conditions, age or family situations, already suffered various levels of marginalization under the indifferent gaze of bourgeois society. (2)
Disaster within disaster
Disaster within disaster, lockdown for the sick and disabled of all ages. Who have been deprived of essential assistance and care. Systematically, outside of hospitalization cases. (3) The Italian health system is out of order. Closed offices and inaccessible public services, even at home.
The causes of 'disaster within disaster' are essentially two:
- the final financing of public health in Italy, as in many other countries guided by economic 'logic' (?) that in the name of budget e austerity have at least partially transferred resources to the private sector, (4)
- the absolute defect of procedures for the management of public health (as in every sector, public and private, with rare exceptions) in emergency situations.
The cultural spheres of the human species
The effects of 'disaster within disaster' - quite predictable, like the same 'gray swan' Covid - are expressed in the decline of the two cultural spheres that represented the emergence of the human species from the animal kingdom. Mutual care and the cult of the dead.
Even severely disabled people, outside the hospitalizations, they were deprived of the necessary care and assistance, in health facilities as well as at home. The same happens to many patients, who may in some cases go to the hospital to receive treatment but are in fact forced to give it up (even if indispensable, as in the case of oncological therapies). Faced with the risk of Covid-19 infections in hospitals and mixed-use facilities.
Hospitals, clinics and residences - those for the severely disabled, as well as those for the sick - have sometimes become centers of contagion, sometimes only places at risk. Where doctors and healthcare personnel found themselves deprived of the necessary protective devices (eg masks and gowns). And they have not been trained in the essential practices for dressing in situations of contagion. So that they themselves are affected by virosis.
Home care, which is also indispensable to many sick and disabled people, has also collapsed. An example above all, among the many reported cases, the impossibility of obtaining a canonical home intervention, the change of catheter for an elderly woman with disabilities (!). The private service, on the other hand, is available for disabled people who, with a disability pension of € 286 / month, can also afford this 'luxury'. These days in Rome, Lazio Region.
Essential purchases, destiny and providence
Purchases of essential goods - food, pharmaceuticals and biomedicals, underwear, etc. - are entrusted to fate or providence. Italian Red Cross, voluntary associations and Third Sector Entities (for 4 years in Italy waiting for a reform), charity of willing individuals.
Who pays in conditions physical and precarious and frail health is obviously not able to leave the house and wait hours in line, in the cold or under the sun, to enter the supermarket. Nor to bear the physical weight of the weekly shopping to be dragged home, in the 'games without borders' of ubiquitous architectural barriers.
The GDO (Large Organized Distribution) and the global giants ofecommerce were tax free invited and solicited, from Égalité, to offer priority and free delivery services of shopping to the disabled, the elderly and immunocompromised.
The urgent need to guarantee those who live 'disaster within disaster' that they can at least feed themselves with fresh food essential to keep the immune system healthy however, it was completely ignored by the treacherous bread-eaters who did a good deal during the emergency. With the rare exceptions of Carrefour and Esselunga, whose delivery times remain however inadequate to the needs.
Social Darwinism
Social Darwinism in the Western society of profit maximization knows no bounds. And if in Italy the elderly guests of some retirement homes were left to die instead of being taken to hospital, in the United States intensive care was denied a priori to the people with disabilities. (5)
#NoOneLeftBehind?
Dario Dongo
Footnotes to the story
(1) Poverty in the world, SDG1 (End poverty) is Multidimensional Poverty Index, MPI, 2019. V. https://www.egalite.org/poverta-ed-esclusione-sociale/
Poverty and social exclusion in Europe and Italy, Eurostat and Istat 2019 reports. V. https://www.egalite.org/poverta-1-su-5-a-rischio-in-europa-1-su-4-in-italia-il-rapporto-eurostat/
Young people and inequalities in Italy, Oxfam report, September 2019. V. https://www.egalite.org/giovani-e-diseguaglianze-in-italia-lascensore-sociale-e-rotto/
(2) World Disability Day (and 364 days of silence). V. https://www.egalite.org/world-disability-day-3-dicembre/
Disability in Europe and Italy, Eurostat and Istat reports. V. https://www.egalite.org/conoscere-la-disabilita-rapporti-istat-ed-eurostat/
2 out of 3 schools inaccessible in Italy. V. https://www.egalite.org/2-scuole-su-3-inaccessibili-agli-alunni-con-disabilita-rapporto-istat/
PEBA (Plans for the Elimination of Architectural Barriers), 34 years late in Italy. V. https://www.egalite.org/piano-peba-contro-le-barriere-architettoniche-a-roma-34-anni-di-ritardo-reportage/
Personal mobility for the disabled, rights denied. V. https://www.egalite.org/mobilita-personale-dei-disabili-diritti-negati-e-blackout-a-roma/
Severe disabilities e caregiver in Italy. v. https://www.egalite.org/se-questo-e-uno-stato-disabilita-gravi-e-caregiver-familiari/
Mothers and caregiver without protection in Italy. v. https://www.egalite.org/italia-madri-e-caregiver-senza-tutela/
Kindergartens and educational poverty in Italy. v. https://www.egalite.org/asilo-nido-e-poverta-educativa-in-italia/
UN Convention on the Rights of the Child, 30 years without solutions. V. https://www.egalite.org/convenzione-onu-per-i-diritti-dellinfanzia-30-anni-senza-soluzione/
Children, UNICEF appeal for Humanitarian Action 2020, https://www.egalite.org/unicef-azione-umanitaria-per-i-bambini-2020/
Discrimination in Europe, Eurobarometer report 2019. V. https://www.egalite.org/discriminazioni-in-ue-la-storia-infinita-eurobarometro-2019/
(3) GIMBE Observatory Report n. 7/2019. The 2010-2019 definition of the National Health Service. GIMBE Foundation, https://www.gimbe.org/osservatorio/Report_Osservatorio_GIMBE_2019.07_Definanziamento_SSN.pdf
(4) Annalisa Ramundo. Coronavirus, cancer patients: "No visits to hospitals, there are no paths". Dire Agency. 2.4.20 https://www.dire.it/02-04-2020/442231-coronavirus-pazienti-oncologiche-no-visite-negli-ospedali-mancano-percorsi/
Silvia Mari. Coronavirus, Bonifacino (Sant'Andrea): "Oncological visits drop". Dire Agency. 6.4.20, https://www.dire.it/06-04-2020/443630-coronavirus-bonifacino-santandrea-calo-visite-oncologiche/
(5) The President of the Lazio Region Nicola Zingaretti after all, instead of dealing with the 'disaster within the disaster', he declares today sui social media to have ordered the mandatory influenza vaccination for healthcare personnel e over-65 from 15.9.20. It is not a joke (an extraterrestrial rather). V. https://www.facebook.com/nicolazingaretti/posts/ho-firmato-lordinanza-per-rendere-obbligatoria-la-vaccinazione-antinfluenzale-pe/10158095040284034/
(6) Elena Molinari. Usa, "no respirators for the disabled." More than 10 states choose who to save. Avvenire, 25.3.20, https://www.avvenire.it/mondo/pagine/niente-respiratori-per-i-disabili-pi-di-10-stati-scelgono-chi-salvare
Neil Romano, Samuel Bagenstos. Don't deny ventilators to disabled patients. The Washington Post. 6.4.20, https://www.washingtonpost.com/outlook/2020/04/06/coronavirus-ventilators-disabled-people/?outputType=amp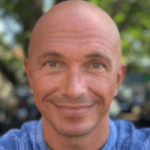 Dario Dongo, lawyer and journalist, PhD in international food law, founder of WIISE (FARE - GIFT - Food Times) and Égalité.