Telemedicine can play a really crucial role in the Covid-19 era. Brief hints for reflection.
Contagions from Covid-19 in Italy, numbers uncertain
The bulletin web site of the Ministry of Health reports 103.616 infections and 20.465 deaths from SARS-CoV-2 in Italy as at 13.4.20 (updates on the site). If these were the real data, the death rate from Covid in Italy would be extraordinary. But this is certainly not the case, for a few simple reasons:
- the virus it can be asymptomatic or express itself with mild symptoms, easy to ignore or confuse with a common cold,
- service public health in various regions of Italy is not yet able to perform analyzes on symptomatic subjects who have also requested to be subjected to a swab.
Hydraulic pressure on the sanitary system
Over 70% of positivity indicated by the Ministry of Health, 72.333 people at 13.4.20, is located in fiduciary home isolation. And this is the ideal condition, for the health of the individual but also for the lower overall risks of spreading the infection.
The health system public, moreover, is subjected to hydraulic pressure due to the pandemic. Which has plagued the regions of northern Italy, Lombardia, Emilia Romagna, Veneto, Piedmont in particular. With an extraordinary workload also on medical and paramedical operators, especially hospitals. Where the staff work at a continuous pace, with shifts that reach 12-15 hours.
The role of telemedicine
Digital technologies can provide excellent solutions on both fronts of:
- knowledge sharing. Training and knowledge sharing, as well as online consultations with specialists. Essential also and above all when you have to face emergencies such as the one in progress, (1)
- telemonitoring home clinician. The direct relationship between doctor and patient can be effectively maintained by integrating ordinary communication tools (via telephone and web) with tools for detecting and transmitting data relating to the health parameters of relevance to the patient (e.g. temperature, blood pressure, blood oxygen saturation).
The advantages of telemedicine
The first advantage of telemedicine is represented by the possibility of avoiding the need for elderly, disabled and sick people to leave the house to go to the doctor or to a hospital, when the consultation does not require a clinical visit. Telemedicine can thus make it possible to maintain a direct doctor-patient relationship by minimizing the need for the latter to expose himself, among other things, to risks of contagion.
The accesses health facilities can be modulated and addressed online and, until the triage telematic. So as to also reduce waiting times and the density of people in the premises (eg first aid) and on routes that are not always necessary, moreover dangerous due to the risk of contagion.
Continuity the relationship between patient and healthcare personnel - combined with the availability of tools for detection and transmission online and health data - it can also make it possible to reduce cases and times of hospitalization, with a privilege where possible towards home hospitalization.
So you can reduce the pressure on health facilities and the risks of transmission of the virus which in closed environments could, among other things, take place by air, through air conditioning systems. (2)
Telemedicine, @ITIM's appeal
Any contribution, organizational and technological, capable of reducing the exhausting health workload caused by COVID-19 and the contacts between operators and patients is both desirable and fundamental.
@ITIM, Italian Association of Medical Informatics and Telemedicine, has launched an appeal to establish a task force of telemedicine and biomedical informatics. Various researchers, health professionals, professionals and ICT companies have joined this appeal. With the aim and the commitment to make available to the health authorities, in a short time, remote healthcare platforms for patients and intelligent systems for tracing the infection. To contribute in this way to the battle against the coronavirus.
@ITIM, program and working groups
The @ITIM program - as described by dear friend Francesco Sicurello, president of @ITIM and of IITM (International Institute of Tele-Medicine), as well as adjunct professor of Medical Informatics and Telemedicine at the University of Milan Bicocca - is divided into the activity of 3 groups of work, which operate in the following areas:
1) development and implementation of ICT platforms integrated for the telemonitoring and home care for people infected with Covid-19, the elderly in particular.
The info-telematic system integrates a health of people followed with daily monitoring. Medical register or personal health file which includes anamnestic data and those on current pathologies, updated with clinical data sent from home through a kit of digital sensors which will be provided to patients, together with a questionnaire with a few questions to be answered,
2) teleconsultation and television to be performed both with specific apps and through telephone contacts with each patient in follow-up. The working group is made up of a team of health professionals and medical specialists. Cardiologists, pulmonologists, ophthalmologists, diabetologists, neurologists, psychologists, geriatricians. Experts from @itim, from clinical centers and hospital divisions.
This type of health care team must be articulated at the regional level. The adhesions of doctors and health professionals, as well as experts in telemedicine, from Lombardy, Veneto, Piedmont, Emilia Romagna, Lazio, have already been collected.
3) biomedical informatics, to support predictive epidemiological studies and infection simulation. As well as clinical and pharmacological research, to accelerate the development and production of new drugs and vaccines. This group will make use of effective computer systems and Artificial Intelligence algorithms, neural networks, Data Analytics and statistical processing (R, Data Miner, Pyton, Tensorflow, etc.).
It is attended by epidemiologists, bioinformaticians, molecular biologists, geneticists, physicists and bioengineers from various hospitals, various universities and research and development bodies (eg CNR, INFN, IRCCS, IZS, etc.). In addition to the @itim working group of Computer Science in Veterinary.
A fourth group working - on the use of robotic technologies (drones, robots, ..) for automatic support to hospital care in intensive care or to provide food and drugs to people in quarantine - has not yet been activated. Looking forward to gathering enough feedback to develop operational projects. For this purpose, colleagues and @itim members who are experts in robotics and industrial automation are already available.
Healthcare in Italy, the necessary turning point
Il British Journal of Medicine recently published a response from @ITIM to the alarm raised by the anesthesiologists of the Bergamo hospital, in relation to the sharp surge in the use of intensive care. To highlight how basic medicine and telemonitoring based on pulse oximeters and other easy-to-use sensors can ease the pressure on hospitals, treating cases of mild and medium severity. (3)
The Federation of family doctors (Fimmg) and the Doctors of 118, with their national president, claim that the oximeter at home is like a lifesaver. And it is therefore essential that these lifesavers - like others, in relation to various other chronic diseases that maintain epidemics, although obscured by the COVID-19 pandemic - can express their function in an effective relationship with general practitioners. (4)
Only now some telemedicine services are beginning to spread, also thanks to recent calls for funding at national, regional and European level of digital systems for teleassistance health. It is essential that these services can be activated and immediately become operational, overcoming the various bureaucratic obstacles that characterize our public administration.
'The general reorganization of social and health services, both in ours and in other European and world countries must focus on a higher number of doctors and nurses, on the rebalancing between territorial and hospital structures and between the public and private sectors. Networks of general practitioners and local outpatient districts must be integrated with hospital networks. And then it will be necessary to use the new information and telecommunications technologies. And above all, it will be necessary to focus, really and not in words, on biomedical research and technological innovation in Healthcare ' (Francesco Sicurello, president of @ITIM).
The digital paradox
Digital communication there is growing application and formal recognition, also in Italy, in the private as well as in the public sector. COVID-19 has forced every operational area to develop and incentivize activities such as smart working ed e-learning, for distance learning and education (5,6,7). Even official public controls on the food supply chain can be performed remotely during this period. (8)
Elderly, sick and disabled instead they are forced to haul their carts around the street as best they can. The bread eaters to betrayal of the GDO (Large Organized Distribution) and of theecommerce in Italy they insist on not answering the our appeal to ensure priority and free delivery of online shopping to the most vulnerable groups of citizens. Who are exposed to serious difficulties and risks of contagion, every time they leave the house. For groceries, prescriptions or drugs and other essential services that this uncivilized state continues to relegate to caregiver family members, except deny (even to) them all rights.
# Égalité!
Dario Dongo
Notes
(1) The writer (Dongo) was able to observe the effectiveness of the telemedicine system adopted in 2011 by the Democratic People's Republic of Korea (DPRK), with the support of WHO (World Health Organization). Thanks to this system, operators in over 250 health centers in the country, even in remote locations, can refer continuously to specialists based in Pyongyang
(2) Li Y, Huang X, Yu IT, Wong TW, Qian H. Role of air distribution in SARS transmission during the largest nosocomial outbreak in Hong Kong. Indoor Air. 2005; 15 (2): 83–95. doi: 10.1111 / j.1600-0668.2004.00317.x
(3) Gianluca Castelnuovo, Giada Pietrabissa, Gian Mauro Manzoni, Francesco Sicurello Enrico Molinari. On the front lines of coronavirus: the Italian response to covid-19. BMJ 2020; 368 doi: https://doi.org/10.1136/bmj.m1065
(4) The Orders of Psychologists and psychoanalysts in Italy have in turn introduced assistance services online and, to help the needy (as well as to continue their professional activities in a new configuration)
(5) Decree #RestiamoaCasa, 11.3.20, v.
(6) 'Cura Italia' decree, 17.3.20, v. https://www.greatitalianfoodtrade.it/mercati/covid-19-decreto-cura-italia-le-misure-a-favore-di-persone-fisiche-lavoratori-e-imprese-abc. On the digitization of the Public Administration, see https://www.greatitalianfoodtrade.it/mercati/decreto-cura-italia-startup-innovative-e-bonus-pubblicità
(7) Protocol 14.3.20 for the containment of Covid-19 in the workplace, https://www.greatitalianfoodtrade.it/sicurezza/coronavirus-misure-di-contenimento-negli-ambienti-di-lavoro-protocollo-14-3-20
(8) Remote official public controls in the agri-food chain, reg. EU 2020/466, https://www.greatitalianfoodtrade.it/sicurezza/controlli-pubblici-ufficiali-deroghe-covid-19-scenario
(9) Home delivery of shopping for the elderly, sick and disabled. The shameful flop of retail in Italy. v. https://www.greatitalianfoodtrade.it/consum-attori/esselunga-consegna-gratis-a-disabili-e-anziani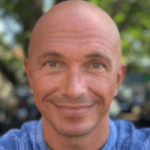 Dario Dongo, lawyer and journalist, PhD in international food law, founder of WIISE (FARE - GIFT - Food Times) and Égalité.