COVID-19. Italy prepares the measures to be applied in phase 2. The quarantine introduced on 11.3.20 and extended, with some modifications, 10.4.20.
What changes for the general population? Summary on permitted trips outside the home starting from 4.5.20 and note on disabled and elderly people.
#coronavirusitalia, scenery
The state of emergency, established in Italy on 31.1.20, continues until 31.7.20. Without prejudice to subsequent extensions as likely as possible. The trajectory of infections seems to be starting to decrease, in a situation that nevertheless presents ample margins of uncertainty.
The uncertainties they are linked to the still poor coverage of the population with molecular biology tests on swabs. 1.789.662 analyzes performed, 105.813 positive cases, 26.977 deaths reported by the Ministry of Health on 27.4.20 at 18 pm Further uncertainties derive from unregistered (or reported) deaths in relation to the new coronavirus.
DPCM 26.4.20 does not put an end to lockdown. In fact, due account is taken of the risks of new outbreaks and further spread of the infection, which could renew pressure on the health system and force the restoration of drastic measures of social distancing, with further damage to the country's economy. And consequently, containment measures are introduced that are progressively milder than the current ones.
DPCM 26.4.20, phase 2, permanence of the limits for outings outside the home
DPCM 26.4.20 confirms, in fact, the ban for the general population to go outside the home. Outside of travel motivated by proven work needs, health reasons and situations of need, such as the purchase of essential goods. The obligation of self-certification remains. (1)
People with symptoms respiratory infection and fever (> 37,5 ° C) must stay at home and limit social contacts to a minimum, by contacting their doctor (art.1.1.b). However, it should be noted that SARS-CoV-2 can also manifest itself with gastrointestinal symptoms. (2)
Positive people to the Covid-19 virus must undergo home isolation. With prohibition to leave the place where they are isolated, except for specific provisions of the health authorities (Article 1.1.c).
DPCM 26.4.20, outings allowed starting from 4.5.20 in phase 2
Removal from one's home it is therefore admitted in phase 2 for the following reasons and within the following limits.
A) in the same Municipality:
- purchase essential goods,
- practice physical exercise. From 4.5.20 also in parks, villas and public gardens, respecting the absolute prohibition of gatherings as well as the interpersonal safety distance of one meter,
- accompany the dog walking,
- buy take-away meals, from 4.5.20. Provided that the consumption does not take place inside the commercial premises and there are no gatherings outside,
- celebrate funerals. No more than 15 people, if possible outdoors, respecting interpersonal distances with non-cohabiting family members,
- meet relatives, with the duty of interpersonal distancing (at least one meter) and use of respiratory tract protections (masks). (3)
B) Even outside the Municipality of residence or domicile:
- work,
- assist a family member or acquaintance,
- to serve volunteering,
- take care of the children, in case of separated couples.
C) Even outside the Region:
- proven work needs,
- absolute urgency,
- health reasons,
- return to one's home, home or residence (article 1.1.a).
Assistance for the disabled and the elderly
The decree in question it allows to 'carry out sports or motor activities with a guide for minors or people who are not completely self-sufficient, provided that in any case respecting the interpersonal safety distance of at least two meters for sports and at least one meter for any other activity'(Article 1.1.f).
The disability is still ignored in its many forms, which often require close proximity between the non self-sufficient person and his caregiver. To accompany the blind as those who limp and risk falling. In these and other cases:
- lo state of need fully justifies non-compliance with safety distances. Therefore, any sanctioning hypothesis must be excluded, regardless of the existence of a working relationship or contiguity between the person in need and the person helping him, (4)
- respiratory protection, like any other hygiene practice to prevent the transmission of the virus (frequent hand washing (yes, you can learn it)) must in any case be applied with care, by those who provide assistance first and foremost. (5)
Intolerable discrimination
Discrimination continues towards the disabled, the elderly and the sick, as mentioned above. Moreover, we have already denounced the shameful scarcity of assistance and care services. The disaster within disasterin fact.
Children in turn they suffer the permanent closure of the equipped play areas, as well as the nursery schools. (6) Organizing childcare services in safe conditions from Covid-19 may actually require further reflection, but denying a slide or swing while respecting safety distances is a mistake that needs to be corrected.
Never as in this era it is essential to involve those who experience disability and relationships with vulnerable people and children every day in every political and administrative decision. To put an end to an intolerable discrimination that is based precisely on a cultural barrier.
Dario Dongo
Notes
(1) Decree of the Presidency of the Council of Ministers (DPCM) 26.4.20. Further implementing provisions of the decree-law 23 February 2020, n. 6, containing urgent measures regarding the containment and management of the epidemiological emergency from COVID-19, applicable throughout the national territory. (20A02352) OJ General Series 27.4.20 n. 108, https://www.gazzettaufficiale.it/eli/id/2020/04/27/20A02352/sg
(2) Gu J, Han B, Wang J. COVID-19: Gastrointestinal Manifestations and Potential Fecal-Oral Transmission. Gastroenterology. 2020 ;. doi: 10.1053 / j.gastro.2020.02.054
(3) Why use masks? V. https://www.egalite.org/coronavirus-mascherine-per-tutti-gli-studi-scientifici-a-favore/
Masks, the ABC. v. https://www.egalite.org/coronavirus-e-mascherine-quali-usare-e-come/
(4) Law 689/1981, the so-called decriminalization law. 'Anyone who has committed the fact in the fulfillment of a duty or in the exercise of a legitimate right or in a state of necessity or self-defense is not liable for administrative violations.'(Article 4, Causes for exclusion of liability)
(5) Synoptic table on the templates to use. V. https://www.greatitalianfoodtrade.it/salute/covid-19-mascherine-chirurgiche-e-respiratori-ffp3-n95-e-ffp2-approfondimento
(6) DPCM 26.4.20, art. 1.1, dots 'e' and 'k'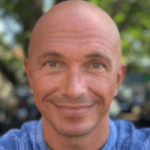 Dario Dongo, lawyer and journalist, PhD in international food law, founder of WIISE (FARE - GIFT - Food Times) and Égalité.