'People with disabilities and the labor market'is the title of the report voted on 27.1.22 by the EMPL Commission (Employment and Social Affairs Committee, Employment and Social Affairs) in the European Parliament. (1)
The report - signed by the German MEP Katrin Langensiepen (Group of the Greens) - highlights how the EU is very far from the implementation of the rights established 15 years ago in the UN Convention for the Rights of Persons with Disabilities (UN Convention on the Rights of Persons with Disabilities, CRPD). Also with regard to the labor inclusion of disabled people.
It is therefore proposed to adopt specific guidelines, valid throughout the European Union, on disability and work. In the broader context of an EU anti-discrimination directive.
CRPD, EU Disability Strategy 2010-2020
La A Convention on the Rights of Persons with Disabilities (CRPD), approved by the General Assembly of the United Nations on 13.12.06, aims to ensure that disabled people have the full enjoyment of all rights and freedoms, guaranteeing them effective and egalitarian participation in economic and social life. . The CRPD, formally in force throughout the European Union since 22.1.11, is in fact largely disapplied. (2)
La European strategy on disability 2010-2020 has in turn defined the guidelines for developing a policy of equal opportunities in the EU in favor of the main political document of the European Union. (3) But ten years later, discrimination against disabled and frail people is still widespread and emerges, among other things, in the prevalence of poverty and social exclusion. (4)
Disability and poverty, the levels of discrimination in Europe
The level of employment average in the EU, for people with disabilities (excluding those who live in institutions or are declared unable to work) is equal to 50,6%, compared to 74,8% for the able-bodied. Discrimination is therefore expressed in a double incidence of unemployment, which affects 1 out of 2 disabled and 1 out of 4 able-bodied.
The risk of poverty and social exclusion affects 29,5% of women and 27,5% of men with disabilities, compared to 22,4% of the entire population. And in-work poverty affects 11% of disabled workers (compared to 9,1% of the general population), due to the additional costs linked to their condition.
Disability, mutual recognition and free movement
Nowadays the definition of disability and related social and care rights vary from one Member State to another. This often entails insuperable difficulties in enjoying the right to free movement, one of the pillars of the TFEU (Treaty for the Functioning of the European Union) which must apply to everyone.
Is essential therefore, first of all, to define the status of disability and to guarantee its mutual recognition by all Member States, in order to guarantee its free movement and equal opportunities.
Mandatory hiring quotas
The placement work of people with disabilities in the European Union is still lacking in harmonization. Only in some countries - such as Italy (law 68/1999), France, Germany and Spain - does the system of compulsory hiring quotas apply. Except then finding non-compliance, as happens in the Bel Paese where, among other things, architectural barriers also dominate in the workplace. (5)
The EMPL Commission of the European Parliament proposes the adoption at EU level of the quota system. Businesses and institutions should adopt inclusive organizational plans. And in case of default, employers should be fined, with dissuasive penalties we add. The public sector should then facilitate job inclusion with various tools, such as the publication of CVs of candidates from 'protected categories' who request them.
Employer training, hiring plans
The employers they must be informed of their duties and adequately trained in the opportunities for recruiting staff with disabilities. The Member States must then simplify the procedures and bureaucratic burdens and facilitate access to the public contributions provided for this purpose.
Therefore it serves develop training plans for employers and at the same time simplify hiring programs, with the support of specific EU guidelines.
Accessibility of workplaces, transport and the built environment. Universal design
All workplaces, buildings, infrastructure in general and work tools (including IT equipment and software) must be conceived or in any case updated in a logic of universal access and equal opportunities.
The objective to pursue is to make work - as an essential aspect of life - accessible to all and its means usable by anyone to the greatest extent possible, regardless of the various levels of physical, mental and sensorial ability (or disability).
Intersectionality and individual needs
People with disabilities do not represent a homogeneous and indistinct mass. On the contrary, a plurality of factors (eg age, sex, types and degrees of disability) bring out a variety of needs.
Member States they must consider this complexity to offer targeted and suitable measures to address multiple and intersecting disadvantages. Starting with the guarantee of reasonable accommodation adapted to the individual needs of disabled people by employers.
Statistics
The current shortage of statistical data on people with disabilities makes it even more difficult to assess the overall situation and prepare adequate solutions to the problems. It is therefore a priority to invest in the collection and processing of data, disaggregated according to the survey criteria.
We must consider also the levels of fragility so far excluded from the statistics.
It will therefore be essential to strengthen the role of equality bodies and improve legislation in this regard.
Global anti-discrimination directive in the EU
It awaits for several years now, the adoption of a horizontal directive prohibiting all forms of discrimination based on religion or belief, disability and frailty, age, sexual orientation. Also as regards access to goods and services, education and social security.
It is extremely necessary reach a political agreement capable of eliminating all those barriers that hinder the full integration of people with disabilities and allow them to exercise their rights on an equal footing with other citizens.
Segregation, a system to be abolished
In some Member States like Germany, 'sheltered workshops' still exist. Closed workplaces, intended exclusively for disabled and frail people who are thus effectively segregated and excluded from the possibilities of professional and personal growth. A shame that recalls that of 'special schools', which in turn are still present in various European countries.
The MEPs propose the 'gradual' elimination of sheltered workshops. Except to acknowledge to their guests - while waiting - it status of employees, effective social protection and a guaranteed minimum wage. Therefore, the initiative of independent associations at the European Court of Human Rights is needed to immediately affirm the unacceptable discrimination of these practices. (6)
#NoOneLeftBehind, # Égalité!
Dario Dongo and Elena Bosani
Notes
(1) Katrin Langensiepen. An end to sheltered workshops for person with disabilities - vote in the Social Affairs Committee. Press release, 27.1.21, https://www.katrin-langensiepen.eu/de/article/132.an-end-to-sheltered-workshops-for-person-with-disabilities-vote-in-the-social-affairs-committee.html
(2) Dario Dongo. International Day of Persons with Disabilities, open letter. Egalité. 3.12.20, https://www.egalite.org/giornata-mondiale-della-disabilita-3-12-20-lettera-aperta/
(3) Europe 2020, the European Union strategy for growth and jobs. Summary on https://eur-lex.europa.eu/legal-content/IT/TXT/HTML/?uri=LEGISSUM:em0028&from=IT. Full document on https://eur-lex.europa.eu/legal-content/IT/TXT/?uri=celex%3A52010DC2020
(4) Dario Dongo. Poverty and social exclusion. Egalité. 19.10.19, https://www.egalite.org/poverta-ed-esclusione-sociale/
(5) Dario Dongo. Disability and work, meeting with the Undersecretary for Welfare. Egalité. 24.7.20, https://www.egalite.org/disabilita-e-lavoro-incontro-con-il-sottosegretario-al-welfare/
(6) European Convention of Human Rights, Article 14. V. https://www.echr.coe.int/documents/convention_eng.pdf
(7) Lucia Conte. The work placement of people with disabilities in Germany: are we sure it protects their dignity? Mitte, Berlin. 22.4.17, https://ilmitte.com/2017/04/linserimento-lavorativo-delle-persone-diversamente-abili-in-germania/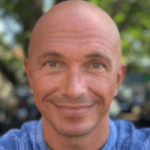 Dario Dongo, lawyer and journalist, PhD in international food law, founder of WIISE (FARE - GIFT - Food Times) and Égalité.
Attorney at law in Milan and Frankfurt am Main. An expert in family, juvenile and criminal law, she is now enrolled in a university master's degree in food law