Energy poverty overwhelms Europe where rationing is announced, but i bonus and the fundamental rights of disabled and elderly people must not be touched.
1) Energy poverty
Energy poverty refers to households that cannot afford to turn on the heating system regularly and do not have, or use occasionally, high energy consumption appliances (e.g. washing machine, dishwasher, dryer, vacuum cleaner, electric oven, ..). Already in 2000, the Italian Observatory on Energy Poverty reported this risk to 9 million people (4 million families). (1)
One in three residing in Italy, by Christmas 2022, may no longer be able to cover utility costs, according to the recent study by the Ancc-Coop (National Association of Consumer Cooperatives) Studies Office. 41% of the interviewees already declared themselves 'very careful' to turn on the lights as little as possible, 30% are aware of having to reduce domestic heating and the use of household appliances. (2)
2) Electricity rationing
Energy rationing electricity are one of the measures announced by the European Commission, which has asked Member States to work towards:
reduce overall electricity demand by at least 10% until March 31, 2023,
reduce the consumption of electricity by at least 5% in the peak price bands, at least 2,5 hours a day. (3)
3) Bonus social security on electricity and gas bills, 2022
Il bonus Commitment on electricity and gas bills it is up to domestic users in difficult economic conditions only. Namely to:
nuclei with an ISEE below 12.000 euros (this threshold, originally set at 8.265 euros, was raised retroactively from January 2022),
large families with an ISEE of up to 20.000 euros per year and at least 4 children,
beneficiaries of the much debated Citizenship Income (RdC) or citizenship pension.
4) Bonus bills for the elderly and residents of the smaller islands
The so-called 'Aid decree bis' (now in the final approval phase. See note 4) has included among the 'vulnerable' customers - with bonus on electricity and gas bills, but only starting from 1.1.23 - also:
seniors over 75, retired and non-retired,
residing on non-interconnected smaller islands or in emergency housing after a disaster. (5)
5) Bonus energy for the disabled
The disabled and people in poor health who use 'life-saving' equipment - as well as the families in which they live - already had and maintain the right to bonus (electric) for 'physical discomfort'. Such bonus, please note, regardless of personal and family income (ISEE index) and can be combined with i bonus due to economic hardship, when the above requirements are met (see par. 3).
5.1) 'Life-saving' equipment
The Ministerial Decree of 13.1.11 identifies, in the Annex, the electrical equipment necessary to keep people in serious health conditions alive.
The 'lifesaving' equipment is only those that support:
cardio-respiratory functions (e.g. oxygen therapy tents, oxygen concentrators, aspirators, multi-parameter monitors, pulse oximeters),
kidney function (e.g. dialysis machines),
food function and administration activity (eg nutripompe, syringe pumps), but also
transport and lifting of people with disabilities. Eg. Electric wheelchairs or wheelchairs with electric motors, fixed and mobile lifts
bedsore prevention (e.g. anti-decubitus mattresses). (6)
5.2) Bonus physical discomfort, how to activate it
To activate this bonus it is necessary to present to the Municipality or to a CAF - together with personal documents - a certificate from the ASL stating:
the situation of serious health condition,
the need to use electro-medical devices for life support, (see par. 6),
the type of appliances used and the hours of daily use,
the address where the equipment is used. (7)
6) Current needs
The current context of energy insecurity requires to guarantee people with disabilities and the elderly some basic needs:
Electricity rationing cannot and must not apply to the domestic users of disabled and elderly people. The simultaneous use of a household appliance and life-saving equipment is indispensable and out of the question. (8)
the procedures for activating the bonus for physical discomfort and exclusion from rationing must be simplified. By putting an end to the widespread blameworthiness between municipal offices and CAF who insist on not accepting requests or demanding ISEE forms that are not prescribed.
7) UN Convention for the Rights of Persons with Disabilities
The UN Convention for the Rights of Persons with Disabilities - adopted on 13.12.06 by the General Assembly of the United Nations and in application since 3.5.08 - has been ratified by both the European Union and its member states, including Italy. (9) The relative norms have a superordinate role to the constitutional laws, in the hierarchy of the sources of law.
'Community services and facilities for the general population are available on an equal basis to persons with disabilities and are responsive to their needs'(UN Convention on the Rights of Persons with Disabilities, CRPD. Article 19.c). Any decision that violates this principle will be challenged at the competent fora.
Dario Dongo
Footnotes to the story
(1) OIPE, Italian Observatory on Energy Poverty, University of Padua. The energy poverty indicator is obtained by comparing the relative poverty threshold with the residual spending capacity. See https://www.helpconsumatori.it/servizi/energia/poverta-energetica-a-rischio-9-milioni-di-italiani/
(2) Coop Report 2022 - Consumption and lifestyles of Italians today and tomorrow. See https://www.helpconsumatori.it/acquisti/consumi/coop-entro-natale-un-consumatore-su-3-potbbe-non-copberghi-piu-le-spese-per-gas-e-luce/
(3) Energy prices: the Commission proposes an emergency intervention on the market to reduce the bills of Europeans. https://bit.ly/3BfIUpr European Commission, press release 14.9.22
(4) Aid Decree bis, green light from the Chamber. Today the Aid ter in Cdm. https://www.ansa.it/amp/sito/notizie/politica/2022/09/16/decreto-aiuti-bis-via-libera-della-camera.-oggi-laiuti-ter-in-cdm_94140d53-d7b6 -4271-a76b-d5b40ef14a59.html ANSA. 16.9.22
(5) Social bonuses. https://bit.ly/2W68hHG ARERA (Regulatory Authority for Energy, Networks and Environment)
(6) Ministerial Decree 13.1.11. Identification of medical-therapeutic equipment powered by electricity necessary for the maintenance of life of people in serious health conditions (11A03347). Attached. https://bit.ly/3xsPTKB
(7) Electric bonus. Serious health conditions - physical discomfort. ARERA (Regulatory Authority for Energy, Networks and Environment). https://bit.ly/3DtnZCe
(8) Just think of the need to recharge an electric wheelchair and activate a washing machine in the few hours of external support provided by the social assistance services.
(9) Law 3.3.09, n. 18. Ratification and execution of the United Nations Convention on the Rights of Persons with Disabilities, with optional Protocol, made in New York on 13.12.06, and establishment of the National Observatory on the condition of persons with disabilities. Text updated on 14.12.08 on Normattiva https://bit.ly/3xqBajc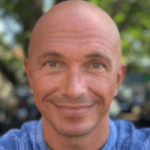 Dario Dongo, lawyer and journalist, PhD in international food law, founder of WIISE (FARE - GIFT - Food Times) and Égalité.