What happened on 22.9.20/44/3 at the foot of the financial police building on Zhibek Zhola Street in Almaty, Kazakhstan? Yerlan Konuspayev's body was found dead. According to the official version, Yerlan - XNUMX years old, happy husband and father of XNUMX children - would have thrown himself out of the window of the fifth floor of the police office during a 'routine interrogation'. For real?
#justice_for_yerlan_konuspayev
In the last two years, Yerlan was the victim of repeated harassment by inspectors of the Almaty financial police. The reason? His father, a professor of chemistry at Al-Farabi University, one of the most prestigious in the country, had presented a scientific and industrial project to the State of the Republic of Kazakhstan.
The professor's project it had been interrupted due to a series of obstacles, including bureaucratic ones, and the State asked for the repayment of the sums advanced. Following an appeal against this provision, the professor had obtained a staggered repayment plan, as some of the funds had been spent. Yerlan was the CFO of his father's company.
A year ago, Yerlan reported an attempted extortion to the anti-corruption department of the Ministry of the Interior. A public official had asked Yerlan for several thousand dollars, otherwise threatening the complaint with a fraud against the state that was never committed. Following the complaint, the official was arrested and his colleagues decided to take revenge. Three months ago, tax police inspectors carried out an illegal search of Yerlan's parents' home, confiscating their computers to put pressure on the family.
#justiceforyerlan!
The 22 September 2020 at 22 pm Yerlan was summoned by the finance police. He never came back. As if by magic, all the lawsuits concerning him were canceled. The family wants the truth about Yerlan's death. The family wants to report repeated extortion and corruption attempts by a state department. Yerlan's father has launched an open appeal to Kazakhstan President Kassym-Jom Tokayev, Yerlan's family and friends are mobilizing to ensure the murder is not covered up.
Face up to what it has become 'the Konuspayev affair'means' to attack the system', as Marlene Laruelle (author of the article) would say 'In Central Asia, the illusion of a new world', su The Diplomatic World, August 2020). Only with the help of the international community, i medium and social networks we can get justice. To restore posthumous dignity to an honest citizen, compensate his family and ensure the punishment of the guilty. Right, Truth, Justice!
For more information, write to konuspayevags@hotmail.fr
Bernard Faye
Dario Dongo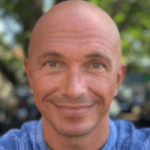 Dario Dongo, lawyer and journalist, PhD in international food law, founder of WIISE (FARE - GIFT - Food Times) and Égalité.