Life in Rome with a motor disability is shared by some of its wheelchair users, in the videos made by Vania Zaharieva-Alexieva for Égalité.
Life in Rome with a motor disability
Living in Rome with a motor disability it is not easy, first of all because of the ubiquitous architectural barriers of which the first series of Égalité videos showed some examples. (1) Even today outlaw public works are carried out, such as the belvedere in viale Aurelio Saffi in Monteverde Vecchio (Municipio XII) where three steps prevent access to those who do not walk.
Streets and sidewalks they are full of holes where it is easy to trip or get caught and overturn a wheelchair, the steps of shops and sidewalks have no ramps and cars are often parked in front of the few slides available. A real hell for those who have difficulty walking and are therefore forced to move in the middle of the street, with the further risk of being overwhelmed by distracted drivers.
Cultural barriers
Cultural barriers, that is, the total inattention to people with disabilities, are the underlying problem. The ignorance of politicians and public officials is the only explanation for a European capital that is impossible for people with motor disabilities to live in. As evidenced by the failure to adopt the PEBA (Plans for the Elimination of Architectural Barriers), as instead prescribed by law 41/1986 by the deadline of 1.3.1987.
Accessibility private spaces open to the public and residential construction should in turn be guaranteed both in new buildings and in renovations, as early as 1980. (2) But ignorance also affects architects, engineers and surveyors, all of whom (except rare exceptions that confirm the rule) persevere in the design of outlawed spaces. With the criminal complicity of the officials of Roma Capitale and its Municipalities who swear by them.
The new videos of Égalité
The new videos of Égalité they dwell on the testimonies of people who, due to congenital diseases or accidents, found themselves facing life in Rome in a wheelchair.
The Rome Metro - managed by ATAC SpA, operator leader of urban mobility in Italy, in total disregard of the rules in force (3) - stimulated the first video, in English, of this second series of short films. Following are the testimonies of:
Life in Milan with a motor disability
This series of video ends with an interview with young friend Andrey Chaykin, founder of the group 'Disabili pirata' and of the #abbattilebarriere initiative.
Andrey, born in Russia, has lived in Milan since 2004 and is very active in the battle against cultural and architectural barriers. He therefore invites the silent majority of people with disabilities to demand the recognition of the rights of all in every context, public and private. Only in this way can the necessary change be achieved, without any more barriers.

Vania Zaharieva-Alexieva, interviews and direction
Vania Zaharieva-Alexieva was born in Bulgaria and lives in Vancouver (British Columbia, Canada). She came to Rome for a volunteer trip, in July 2022, thanks to ImpacTrip. To her we owe the great sensitivity in conducting the interviews and making this series of videos, in the hope that her voices of his own testimonial can be heard by those who can and must promote change.
Our director has over 20 years of experience in volunteering, teaching and lifelong learning, also with the support of technology. She teaches at Burnaby South Secondary School and British Columbia School for the Deaf, the Bulgarian Heritage Language School and Folklore Society and the Opus Academy. (4)
'The only way to truly know the problems is to approach those who experience these problems, and draw conclusions from them, from this exchange.' (Ernesto Che Guevara, From Opere, vol. 3, tome 2)
Thanks for sharing!
Dario Dongo
Notes
(1) Dario Dongo. Architectural barriers in Rome, the first videos of Égalité. Égalité, 2.7.22
(2) See Presidential Decree 6.6.01 no. 380 (Consolidated law on construction, art. 82.6), law 9.1.1989 n. 13 (art.1.1), Ministerial Decree 14.6.89 n. 236
(3) Accessibility of public transport, ultimatum at the ATAC in Rome. Égalité, 11.6.22
(4) Vania Zaharieva-Alexieva has also received some awards and recognitions, including:
- 2020 Microsoft TEALS. Gold Teacher Award,
- 2020 Mission Teacher. Third place in the Bulgarian national competition for project-based learning for the projects 'Bulgaria in my heart' and 'National Heroes',
- 2017 Samsung Canada Wide Competition. First place in competition on the theme 'Solve for Tomorrow'. Burnaby South students worked with Vania to design a bracelet that can translate sounds into vibrations for the deaf.
- Best Buy 2016. Multimedia Program Award Winner 'Rebellious'. An award-winning program that inspires 21st century learning and provides a Broadcast Newspaper at Burnaby South Secondary and British Columbia Provincial School for the Deaf.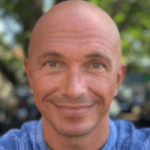 Dario Dongo, lawyer and journalist, PhD in international food law, founder of WIISE (FARE - GIFT - Food Times) and Égalité.