Home automation low-cost is available and can be installed to measure, also to simplify the life of the people with disabilities and frailty various. Without having to face the sometimes prohibitive costs and the constraints of absolute fidelity of single-brand home automation systems. The ABC to follow.
A) Home automation low-cost, devices and apps
A new generation of devices Wi-Fi of numerous brands, even unknown in Italy, communicates with the modem-router of the home internet line right through the wi-fi
The management interface it may be smartphone, tablets or controller (eg. Amazon Alexa, Google Home). Through i software of the latter or free apps that apply to every device, among which Smart Life stands out.
These apps they recognize any type of device, such as light controls, door opening, roller shutters, air conditioners, intercoms smart, small and large smart devices, TVs, radios and much more.
B) Installation and controls
The installation is very simple, just press a button on the device to pair it with the modem-router home. The apps then allow you to easily program the switching on and off of the various devices, also by voice command and / or by time (or based on other conditions). Even remotely, from outside what, by connecting via smartphone.
C) From theory to practice
Simplify your life of a disabled or frail person, with difficulty walking, is simple. Some examples, to get you started:
1) control the lights in a room by voice,
2) control some household appliances, perhaps also checking their power supply status and consumption,
3) use the system as an intercom between one room and another.
C.1) Lights
The lights they can be adjusted with different solutions.
C.1.1) 'Smart socket' (by-pass)
It is the simplest and cheapest solution. Just disconnect the lamp plug, insert a 'smart socket' (male / female device) and reconnect it. Then give a name (eg. abat-jour, room lamp) to identify that socket and control it through the app or the controller (eg Alexa).
C.1.2) 'Smart bulb'
Alternatively the 'smart socket' can be fitted with 'smart bulbs' on the ceiling lights. Which look like simple light bulbs, with an E12 or E23 socket, but include a technology in the bulb that allows them to interact with the network Wi-Fi and then with the app or the controller.
C.1.3) Additional switch
In case in which it is not possible to install a 'smart socket' (for example, for the central lamp of a room) and you do not want to replace the bulbs, you can install an additional switch that acts in parallel with the original switch.
The device is very small (approx. 5x4x2 cm) and can be easily inserted into the box that contains the original switch, or into a junction box or into the base of the lamp itself (eg ceiling lamp cone).
NB: this is the only operation that requires a minimum of knowledge about domestic electrical systems and some tools (screwdriver, electrician's scissors, pliers, insulating tape). To be carried out only after turning off the main electricity switch.
C.2) Intercom
The intercom function can be added by inserting one or more 'smart speakers' into our home automation system 'from below', compatible with the various free apps or with the controller (eg Alexa Echo Dot 3).
C.3) Sunlight. Smart curtains
The optimal solution to filter or exclude sunlight - in a logic of low cost, simplicity and reliability - is the use of 'smart curtains'. The SwitchBot 'Curtain' system consists of an electric motor that drives two rollers, which move the curtain by sliding on the rod that supports it (compatible with round section rods with a diameter of 14-40mm).
'Curtain' it does not need an electrical connection, being able to use batteries with a duration of about 6 months or a solar micro-panel, available as an accessory, for its recharging. The system can be connected with various apps and controllers (eg Alexa, Google, Siri) but can also operate autonomously.
C.4) Air conditioning and climate
It is not necessary buy air conditioning systems hi-tech to remotely control air conditioning and heat pumps, temperature and humidity. Just use an infrared interface (eg SwitchBot Hub Mini), which, among other things, allows you to check the status of the appliance, even from outside the home.
One sensor which detects temperature and humidity in real time (eg SwitchBot Thermometer Hygrometer Ambient) can be positioned in the most used room, also to control the opening and closing of the curtains and / or adjust the air conditioner.
C.5) Continuity without wi-fi connection
One of the most serious limitations of home automation systems is the continuity defect when connecting to the network Wi-Fi fail. However, there are some solutions low-cost, such as the Remote One Touch Button of SwitchBot, which allow you to continue to manage the functionality of the various devices in a basic way even in the absence of a line.
C.6) Intercoms
The intercoms unfortunately they depend on the systems installed in the condominiums. Their manufacturing industries (eg Bticino, Urmet, Vimar in Italy) use proprietary systems that are not compatible with universal apps and controller more common.
Consequently, to remotely control the intercoms it is still necessary to purchase the (expensive) devices, equipped with their proprietary apps, from the manufacturers of the related systems. Before purchasing 'home automation intercoms' declared as 'universal' online, it is advisable to check their compatibility with the existing system. And count on the assistance of an electrician.
D) Home automation low-cost. Need anything else?
If you have other needs to deal with home automation low-cost, write to us at egaliteonlus@gmail.com and we will try to find a solution, as far as possible.
Giulio Maldacea, Roberto Romanzi, Dario Dongo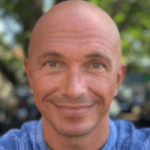 Dario Dongo, lawyer and journalist, PhD in international food law, founder of WIISE (FARE - GIFT - Food Times) and Égalité.