Syarra, surnom de Noumbé Sarr, est née 16.1.99 in Saint-Louis. Elle vit à Rufisque, a passé le baccalauréat in 2018 et étudie assidûment l'ministration économique et sociale à l'université 'virtuelle' de Mermoz. C'est-à-dire qu'elle frequency the université à distance, en the absence of alternatives. The conditions d'étude sont en effet difficulties, pour elle comme pour les autres personnes handicapées, en raison de inaccessibilité aux bâtiments scolaires et aux transports.
'Il n'est pas easy de vivre avec son handicap ici au Sénégal en présence de mentalités et de conditions qui sont très difficulties'(Syarra)
The handicaps of Syarra est apparu à l'âge de 2 ans, avec la perte des fonctions motrices et la réduction de capacité des membres supérieurs, en plus d'un développement physique limité. Le manque d'assistance médicale qualifiée a amené sa famille à penser qu'aucun traitement n'était disponible, par conséquent aucun soin n'a été fourni.
Étudier à l'étranger - dans une université où elle pourrait fréquenter sans obstacles camarades de classe, professeurs et tuteurs - est le plus grand rêve de Syarra. Elle pourrait ainsi exprimer au mieux sa détermination of her à étudier et ses dons intellectuels of her, mais également donner l'exemple et rendre esprir aux nombreux jeunes Sénégalais qui souffrent encore d'exclusion scolaire en raison de leur situation défavorisée.
Waiting que le rêve se réalise, Syarra a besoin d'une aide indispensable pour son autonomie quotidienne. A fauteuil roulant motorisé, here he allows de se déplacer à intérieur et à l'xtérieur sans dépendre des autres à tout moment. En fait, elle ne possède qu'un vieux fauteuil roulant manuel, trop grand, qu'elle est incapable de pousser même sur quelques mètres.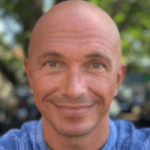 Dario Dongo, lawyer and journalist, PhD in international food law, founder of WIISE (FARE - GIFT - Food Times) and Égalité.