Poverty and social exclusion. In Europe, 1 in 5 individuals are at risk. In Italy the situation is even worse. The picture of the decline in the Eurostat report 17.10.19. (1)
Poverty in Europe, 1 in 5 at risk of poverty
More than in five individuals in Europe it is at risk of poverty and / or social exclusion. And it has been like this since 2008, thanks to the fierce policies of austerity who have maliciously neglected the dignity of over 20% of the European population. With a peak in 2012 (24,8%) and a slow rise, to 21,7% in 2018. Inequalities and poverty color the dawn of this new millennium in gray. In the increasingly Old Continent, as well as in the rest of the planet.
Over 109 million of inhabitants in the still 28 member countries, according to Eurostat, are in one or more of the following conditions of social disadvantage: income poverty, severe material deprivation, low intensity of work in the family context. A situation far from the vacuous promises of the politicians on duty, who had made the commitment to free at least 20 million citizens from poverty by 2020. Objective failed.
Children, young people and women, ca va sans dire, are the population groups most exposed to the risk of poverty and marginalization. Indeed, aggregated data at EU level show that:
- 24% of minors aged 18 is in critical situations (compared to 18,3% of over-65)
- 22,6% of women lives in poverty (share that falls to 20,7% for men).
Europe, the ladder of poverty
The poverty line, in the European metric, it is identified in an income lower than 65% compared to the average income which is estimated every year at the national level. This situation affects on average 16,9% of the European population, that is 1 in 6. With greater occurrence in Italy (20,3%), Romania, Latvia, Lithuania, Bulgaria, Estonia, Spain.
The severe material deprivation on the other hand, it identifies with those who, due to lack of resources, are unable to pay their bills, keep their homes heated in the winter, and afford a week's vacation. In this condition there is 1 European out of 17, equal to 5,8% of the population (2018). With negative peaks in Bulgaria (20,9%) and positive in Luxembourg (1,3%).
Hunger and malnutrition in Europe persist. Some willing have also presented a special popular initiative, in 2018. And malnutrition - even more subtle, since it is difficult to diagnose and treat in time - is particularly widespread, unfortunately also in Italy.
Poverty in member countries, who goes up and who goes down
The ax of austerity in recent years it has hit Greece hard, as is known, after Alexis Tsipras betrayed his people to yield to the orders of the Troika. (2) But the diet was also strict for Spain, Portugal and Italy. To the point that between 2008 and 2018 poverty affected a further 1,8% of the population in the Bel Paese, with all due respect to the self-styled 'center-left' identity of its rulers.
In the last decade the poor have also increased in Sweden, the former cradle of social democracy, and in the neighboring kingdom of Denmark. Even in sumptuous Luxembourg (+ 6,4%, from 15,5% to 21,9%), and the equally microscopic Estonia. In Bulgaria and Romania, on the other hand, the initially catastrophic situation - with 44,8% of poor in Bulgaria in 2008 - has improved in the last 10 years (about -12% in both Balkan countries).
The G7 of poverty in Europe, the Italian misfortune
The primacy of inequality and the denial of human dignity in Europe goes to seven countries, where the risk of poverty and social exclusion is higher than 25% of the total population, i.e. 1 in 4 individuals (2018 data). Bulgaria (32,8%), Romania (32,5%), Greece (31,8%), Latvia (28,4%), Lithuania (28,3%), Italy (27,3%), Spain ( 26,1%).
Italy is the only one among the founding states of Europe, as well as the only member of G7 to stand out for such a marked social fragility. (3) Which affects almost a third of families with children and almost a third of children and very young people. In Italy they are therefore at risk of poverty and / or social exclusion:
- 30,6% of minors aged 18 (compared to 20,2% of over-65s), e
- 30% of families with children (compared with 24,8% of those without children).
Dario Dongo and Sabrina Bergamini
Notes
(1) Eurostat (2018). At risk of poverty or social exclusion in the EU-28, its https://ec.europa.eu/eurostat/web/products-eurostat-news/-/EDN-20191017-1?inheritRedirect=true&redirect=%2Feurostat%2F
(2) The Troika is the trio made up of the European Commission, the European Central Bank (ECB) and the International Monetary Fund (International Monetary Fund, IMF). For a brief summary of some of the purges imposed by the Troika on the PIIGS countries (Portugal, Italy, Ireland, Greece, Spain) see https://www.europarl.europa.eu/news/it/headlines/economy/20140425STO45128/chi-e-la-troika
(3) In the USA there are also marked inequalities in the distribution of income, particularly evident in the emerging crisis of the homeless. V. https://www.egalite.org/emergenza-abitativa-e-deiezioni/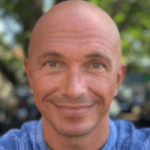 Dario Dongo, lawyer and journalist, PhD in international food law, founder of WIISE (FARE - GIFT - Food Times) and Égalité.