Seydou Nourou Sar is one of the three brothers of Thierno, the smallest of four. He was born in Dakar on 27.11.06/XNUMX/XNUMX where he still lives with his mother and the rest of the family. At about a year of age, Seydou had difficulty standing up, his growth slowed and his legs remained atrophic. No diagnosis, no prescriptions, no treatment.
The innate joy and Seydou's disarming smile catalyze affection and friendships. He is the darling of friends, who pick him up on the sandy road where he lives in Castors (Dakar) to accompany him to play with them. And he is an excellent pupil, passionate about French, awarded in 2018-2019 as the best pupil of the school. But it is not certain that he will be able to continue his studies in high school, in the absence of a means of transport.
Seydou cannot walk. He dragged himself to the ground and was loaded on his shoulders in the first 12 years of his existence. Until, in 2018, he received a manual wheelchair as a gift from a passing American benefactor. Bariatric in size, i.e. for obese adults, 48 ​​cm wide (almost double the necessary, now 30 cm). His life could improve thanks to a manual wheelchair - perhaps an 'intelligent' chair LINK PROJECT É-GO that allows him to get up at least a little above the level of the sitting position - and an electric motor LINK PROJECT É-TR to connect to the itself, to move effortlessly.
Mostly, Seydou Nourou Sar needs a diagnosis to understand if and how his growth can improve, his legs regain capacity, increase autonomy. We need visits, assistance, therapies, aids. To him as to the large community of disabled people in the country, 1,2 million people (WHO data).
A Senegal pour tous!
(Dario Dongo)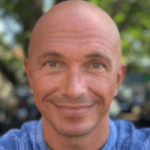 Dario Dongo, lawyer and journalist, PhD in international food law, founder of WIISE (FARE - GIFT - Food Times) and Égalité.