Coronavirus persists on surfaces for a long time, even several days. But it can be easily inactivated, therefore objects must also be sanitized, including smartphones.
Covid-19, how it is transmitted
Transmission of the virus occurs through respiratory secretions, in the form of droplets (> 5 microns) or aerosols (<5 microns). However, the stability of COVID-19 on surfaces can directly affect the transmission of the virus. Because the particles, to be absorbed by a new host, must remain viable long enough after being expelled by an infected person.
Please note that Coronavirus positive individuals can pass it on to other people even before symptoms appear or in their absence. And it is therefore necessary both to use a mask and other personal protective equipment (PPE, e.g. gloves for everyone, overalls at work), and to sterilize the surfaces with which it comes into contact (handles, buttons, tables, shelves, etc. ..).
Coronavirus, persists for a long time on surfaces, how to eliminate it
Given the potential impact of the different ways of transmission of viruses, it is essential to quantify the virological specificities that can characterize COVID-19.
Studies available show that the virus can be detected while still active:
- up to 3 hours in the air, after aerosolization,
- up to 4 hours on copper,
- up to 24 hours on cardboard,
- up to 2-3 days on plastic and stainless steel, (1)
- up to 9 days, in particular conditions of temperature and humidity, on inanimate surfaces such as metal, glass and plastic. (2)
How to sanitize surfaces to inactivate the virus
The use of decontaminating solutions, based on products readily available on the market, it renders the virus inactive. In the absence of specific disinfectants, the following can be used: 70% ethanol (ethyl alcohol), 0,5% hydrogen peroxide (hydrogen peroxide) or sodium hypochlorite (the common laundry bleach or bleach) at 0,1% and tap water, necessary to lower the excessive concentration of household products.
Three simple solutions but effective for sanitizing surfaces are indicated by Matteo Guidotti, researcher at Cnr-Scitec. (3) And they can be made at home, they are all fine, each one chooses his favorite:
1) denatured alcohol and water. Mix 0,4 liters of 90% denatured alcohol (the pink one) and 0,1 liters of tap water, up to a total of half a liter. It can last a week,
2) hydrogen peroxide and water. Mix 0,1 liters (100ml) of 10-volume hydrogen peroxide with 0,4 liters of tap water. It must be used within 24 hours after preparation,
3) water and bleach. Pour 10 ml (about one tablespoon) of 5% laundry bleach into half a liter of tap water. To be used within 24 hours.
Please note: keep these do-it-yourself disinfectant solutions in tightly closed and marked containers to prevent them from being confused with drinks. In addition to keeping them out of the reach of children.
Sanitize cell phones e tablets
The health authorities recommend sanitizing all surfaces and objects we come into contact with most often. At least once, twice a day. The why is simple. We can wash our hands often and well - at least 20 seconds with soap and water - but if we then touch a 'freshly contaminated' surface and maybe even the face (eyes, nose, mouth) we are stung and all over again.
- smartphone, according to a recent scientific study, they are important collectors of microorganisms. (4) And since Covid-19 can linger on plastic and glass for a long time, they too - like tablets, Kindles and other devices, including intercoms and remote controls - can become transmission routes. How to do it then?
How to sanitize it smartphone
The producers cell phone companies have so far recommended using only a cloth for their cleaning. Not enough to sanitize. The solution suggested by the editor of Technology Products of CNBC is to apply a protective film on the screen of the smartphone, in order to reduce the risk of damaging it. And clean it too, gently, with a disinfectant. Having the foresight to turn it off before the operation. (5)
Apple on 9.3.20, it updated its indications on cell phone maintenance. Given the COVID-19 emergency, he recognized the possibility of using some disinfectants to sanitize Macs, iPads, iPhones, iPods, screens and peripherals. (6) Indications that it is reasonable to consider also applicable to competing products, following Apple's advice:
- disconnect all external power sources, devices and cables,
- do not use sprays, bleaches or abrasives,
- do not spray detergents directly on the article and do not allow moisture to enter the openings,
- use a soft cloth without lint. Avoid abrasive cloths, towels, paper towels,
- do not overdo it using liquids or elbow grease, which could cause damage.
Reminder to reduce the risk of contagion from COVID-19
Is essential so:
- respect the Decalogue of the Ministry of Health to prevent direct transmission, from person to person, but also
- sanitize spaces, in the manner indicated below. In the workplace - where sanitation, as seen, is conditio sine qua non to continue the productive activities not already suspended until 25.3.20 - but also in all other public and private spaces. Without neglecting what you touch most often.
#it ​​will all be fine?
#We will stay at home, we abide by the rules set by the government and do everything possible to minimize transmission risks. We feed with balance, without junk food, to keep the food efficient immune system.
But 32% of the global population, over 2,2 billion human beings, do not have access to safe water. And to this are added another 2 billion people - up to 60% of humanity - who are godless sanitation Basic. Can we tolerate this? Infant mortality is not a coincidence but the crime of those who do not prevent it.
# Égalité!
Dario Dongo e Martina Novelli
Notes
(1) Neeltje van Doremalen, Trenton Bushmaker, DH Morris, MG Holbrook, A. Gamble, BN Williamson, A. Tamin, JL Harcourt, NJ Thornburg, SI Gerber4, JO Lloyd-Smith, E. de Wit1 VJ Munster. (2020). Aerosol and surface stability of HCoV-19 (SARS-CoV-6 2) compared to SARS-CoV-1. N Engl J Med. 2020; 10.1056 / NEJMc2004973. doi: 10.1056 / NEJMc2004973
(2) G. Kampf, E. Steinmann et al. Persistence of coronaviruses on inanimate surfaces and its inactivation with biocidal agents. Journal of Hospital Infection, February 2020, 104 (3). https://doi.org/10.1016/j.jhin.2020.01.022
(3) Francesca Gorini. (2020). Sanitation = prevention. CNR, Almanac of Science, http://www.almanacco.cnr.it/reader/cw_usr_view_articolo.html?id_articolo=9925&giornale=9889
(4) Kõljalg, Siiri & Mändar, Rando & Sõber, Tiina & Rööp, Tiiu & Mändar, Reet. (2017). High level bacterial contamination of secondary school students' mobile phones. GERMS. 7. 73-77. doi: 10.18683 / germs.2017.1111
(5) Todd Haselton. How to clean your phone to help stop the spread of germs. CNBC Tech, 4.3.20, https://www.cnbc.com/2020/03/04/how-to-clean-your-phone-to-help-stop-the-spread-of-germs.html
(6) How to clean your Apple products,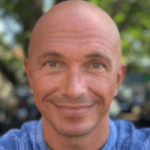 Dario Dongo, lawyer and journalist, PhD in international food law, founder of WIISE (FARE - GIFT - Food Times) and Égalité.