Triage, how to decide who to admit to intensive care, when places are insufficient? On 20.11.20 the ISS (Istituto Superiore di Sanità) submits the guidelines on the criteria to be adopted in era Covid-19 for public consultation.
The need is to remove this type of choices from any possible prejudice or privilege linked to ethnicity, sex, wealth and profession, notoriety, friendships and patronage, .. Compliance with the shared criteria must therefore be carefully recorded and monitored. Albeit in the hope that it is not necessary to resort to it.
Triage, criteria for admission to intensive care. SIAARTI guidelines 6.3.20
The Italian Society of Anesthesia Analgesia Intensive Care and Intensive Care (SIAARTI) had published on 6.3.20 the 'Clinical ethics recommendations for admission to intensive treatments and their suspension, in exceptional conditions of imbalance between needs and available resources'. (1)
'Thinking that 'don't choose' is better - because in this way there is no risk of judging which life is more worthy than others to continue to be lived - it is a profound illusion'. Alfredo Zuppiroli, president of the Bioethics Commission of the Tuscany Region, had thus commented on the need to apply and document the adoption of predetermined and objective criteria. (2)
In several US statesmeanwhile, people with disabilities are a priori excluded from accessing lung ventilators. With all due respect to the UN Convention on the Rights of Persons with Disabilities (CRPD).
Triage for intensive care, the necessary choices
The doctors they operate, in spite of themselves, within the limits of operational health resources. Unfortunately, these do not coincide with the theoretical beds lauded by some governors (eg Vincenzo De Luca in Campania. See the episode 22.11.20 of the transmission 'It is not the Arena'by Massimo Giletti).
Clarified this, no doctor is exempt from the duty to plan and make explicit the paths that led to the choice of what should or should not be offered in terms of care resources. As Zuppiroli 'highlightsit is necessary to combine biomedical data with biographical data, because every choice of treatment is never just a health fact, but also an existential one'.
Clinical criterion and age factor
The National Committee for Bioethics (CNB) indicates'the clinical criterion as the most appropriate point of reference (…). The priority should be established by evaluating, on the basis of the indicators mentioned, the patients for whom the treatment can reasonably be more effective, in the sense of ensuring the greatest chance of survival. In other words, a criterion should not be adopted, according to which the sick person would be excluded because he belongs to a category established a priori.'. (4)
And yet, Zuppiroli already commented - 'after having carried out every possible evaluation of clinical appropriateness - what other criterion, if not precisely age, understood in the broadest sense of life expectancy in good health, can and must be explicitly and documentedly taken into consideration in the face of two patients cynically identical but with the availability of only one care resource?'. (2)
Preparedness planning, bankruptcy in the West
The ECDC (European Center for Disease Prevention and Control) explains how the preparedness - a broad concept that includes, in addition to 'preparedness', also prevention, readiness, availability, planning, operational readiness and intervention capacity - is essential to respond effectively to outbreaks and pandemics. (3)
The West however, it has failed, as we have seen, in the ABC of Covid-19 risk management. Having failed to:
- prevention and planning of the management of an epidemic zoonosis entirely predictable,
- management of epidemic and social crisis. All the more critical in countries where public health spending has suffered systematic and drastic cuts,
- reporting. The accountability it cannot ignore the publication of the data on which public decisions are based. We therefore renew the invitation to sign the #datiBeneComune petition.
USA, disabled a priori excluded from intensive care
From bad to worse, access to intensive care in the USA is often denied a priori to people with disabilities, mental disorders and neurological diseases (eg spinal muscular atrophy, SMA). From one state to another, the elderly who are not self-sufficient and / or dialysis patients and / or those with severe heart disease are excluded from hospitalization in the emergency room and from the use of pulmonary ventilators. (5)
Organizations for the protection of people with disabilities have appealed to the American Parliament and federal government, to obtain the affirmation of a guiding principle to be applied in all states, local administrations and hospitals of the first world power. The criteria of medical rationing they must not discriminate against disabled people in accessing care, as prescribed by the UN Convention for the protection of their rights (6,7).
Disability and right to care
The UN Convention on the rights of persons with disabilities (CRPD) commits States to ensure and promote the full realization of all human rights and fundamental freedoms for all persons with disabilities, without discrimination of any kind. (7). A recent study (Chen et al., 2020) also demonstrates how the Convention is largely disapplied precisely on the occasion of the Covid-19 pandemic, in the USA as in Belgium and Australia. (8)
Triage, Covid-19 and human rights. The UN position
The High Commissioner for Human Rights at the United Nations (UN) has in turn already expressed itself on the criteria for admission to triage, on 20.4.20. Referring to the same principles of bioethics applied in Italy - Thu the text of the guidelines - and highlighting the inadmissibility of age-related discrimination, gender, social position or ethnicity, disability. In line with the guidelines shared in Italy.
'The only parameter of choice, therefore, is the correct application of triage, respecting every human life, based on the criteria of clinical appropriateness and proportionality of the treatments.
Any other selection criteria, such as age, gender, social or ethnic affiliation, disability, is ethically unacceptable, as it would implement a ranking of lives only apparently more or less worthy of being lived, constituting an unacceptable violation of human rights'. (9)
Dario Dongo
Notes
(1) BE YOU. Clinical ethics recommendations for admission to intensive treatments and their suspension, in exceptional conditions of imbalance between needs and available resources. 6.3.20, http://www.quotidianosanita.it/allegati/allegato2675063.pdf
(2) Alfredo Zuppiroli (cardiologist, president of the Regional Bioethics Commission and collaborator of the Regional Health Agency, Tuscany Region). The unbearable weight of choosing. International health, 6.5.20 https://www.saluteinternazionale.info/2020/05/linsostenibile-peso-di-scegliere/
(3) ECDC: Preparedness for COVID-19
(4) National Committee for Bioethics. Covid 19: the clinical decision in conditions of lack of resources and the criterion of "triage in pandemic emergency". 8.4.20
(5) Some examples:
- New York State Task Force on Life & the Law, New York State Department of Health. Ventilator allocation guidelines, https://www.health.ny.gov/regulations/task_force/reports_publications/docs/ventilator_guidelines.pdf
- Minnesota Department of Health. 'Health Care Considerations - Crisis Standards of Care', https://www.health.state.mn.us/communities/ep/surge/crisis/hospital.html
- Oregon Medical Association. 'Oregon Crisis Care Guidance: Providing a Framework for Crisis Healthcare', https://www.theoma.org/CrisisCare
- American College of Chest Physicians. 'Too Many Patients… A Framework to Guide Statewide Allocation of Scarce Mechanical Ventilation During Disasters', https://doi.org/10.1016/j.chest.2018.09.025
(6) Some examples:
- American Association of People with Disabilities. Letter to the group leaders of the US Senate, 18.3.20, https://www.aapd.com/wp-content/uploads/2020/03/COVID-19-Response-Package.pdf
- Disability Rights Washington. Letter to the Director of Civil Rights at the US Department of Health and Human Care. 23.3.20, https://aboutblaw.com/PFb
- three associations (Disability Rights Washington, Self-Advocates in Leadership, The Arc of the United States) have sued the State of Washington
(7) UN. Convention on the Rights of Persons with Disabilities (CRPD), https://www.un.org/development/desa/disabilities/convention-on-the-rights-of-persons-with-disabilities.html
(8) Chen, B., McNamara, DM (2020). Disability Discrimination, Medical Rationing and COVID-19. ABR 12, 511-518. https://doi.org/10.1007/s41649-020-00147-
(9) UN Office of the High Commissioner for Human Rights (2020). COVID-19 and the rights of persons with disabilities: Guidance. OHCHR. 29.4.20, https://www.ohchr.org/Documents/Issues/Disability/COVID-19_and_The_Rights_of_Persons_with_Disabilities.pdf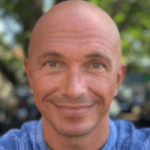 Dario Dongo, lawyer and journalist, PhD in international food law, founder of WIISE (FARE - GIFT - Food Times) and Égalité.