The universal right to water and to the sanitation facilities was proclaimed by the General Assembly of the United Nations on 28.7.10. And it still is a mirage for one in three individuals, globally.
'1 in 3 people globally do not have access to safe drinking water' (UNICEF, WHO, 18.6.19).
At least 32% of the planet's inhabitants (2,2 billion out of 7) do not have access to drinking water. Even 60% - equal to 4,2 billion people - lack basic sanitation, the lack of which is one of the main causes of infant mortality. In fact, a thousand children die every day from diseases, such as dysentery and respiratory tract infections, which could be prevented thanks to water and basic health aids (Unicef ​​report - WHO 'Progress on Household Drinking Water, Sanitary and Hygiene, 2010-2017. Focus on Inequalities').
Desertification and war
Desertification is on the rise, as documented on the occasion of the World day for the fight against desertification and drought, 17.6.19. There pressure on water resources and migration however, they reach their peak in the areas of conflict that have continued for years with the acquiescence of the UN Security Council. In Libya as in Yemen.
Universal right to water. Safe
The General Assembly of the United Nations, on 28.7.10, proclaimed access to water and sanitation as a fundamental human right. And on 25.9.15, the UN Member States committed themselves to guaranteeing its effective and complete realization by 2030, dedicating the sixth of the 17 Sustainable Development Goals to this (Sustainable Development Goals, SDGs).
Water safety it is threatened by microbiological contamination. And now also from further risks related to microplastic pollution. Which they are not filtered sufficiently not even from modern wastewater treatment plants e contaminate the seas e the atmosphere, to enter the food chain. With serious effects on human health, still neglected by the authorities responsible for managing the related risks.
(Dario Dongo)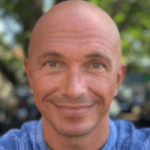 Dario Dongo, lawyer and journalist, PhD in international food law, founder of WIISE (FARE - GIFT - Food Times) and Égalité.