Disability Pride Network - informal group of associations, including Égalité, and citizens of different countries - calls on institutions and civil society to address the International Day of Persons with Disabilities with responsibility. 14 years have passed since the adoption of the UN Convention on the Rights of Persons with Disabilities (CRPD), but its implementation in Italy is still to come.
We look today at the reconstruction that awaits Italy after Covid-19, to ask for the effective inclusion of the large community of disabled people - equal to 5,2% of the Italian population, 1 in 6 globally (1) - in every project of collective interest. Infrastructures, goods and public and private services. Our priorities, in short to follow.
1) ARCHITECTURAL BARRIERS AND AUTONOMY
Architectural barriers in Italy they are ubiquitous, in metropolitan cities as well as in small towns. Each Municipality of Italy should have adopted, by 1.3.87, a Plan for the Elimination of Architectural Barriers (PEBA). But this did not happen. (2) Schools are still inaccessible to students with motor disabilities in 2 out of 3 plexuses, to those with sensory disabilities in 98% of cases. (3) And the situation is equally serious both in public places and in private ones with public and non-public access.
You ask therefore of:
- affirm the removal of architectural barriers as a priority political objective to which adequate resources should be dedicated to the purposes. To this end, define programmatic guidelines - after agreement with the Conference between the State, Regions and Autonomous Provinces - where to establish the urgent priorities (schools and universities, hospitals, public bodies, urban and extra-urban means of transport, pedestrian and cycle paths, sports and recreational) and the mandatory timetable for the execution of the program (4,5),
- to establish a Commissioner in each Region and Autonomous Province to act, to coordinate the implementation of the program, including through the PEBAs in all the municipalities of Italy,
- set a deadline for the adaptation of private spaces to public access (starting from medical offices and analysis laboratories, pharmacies, public and commercial establishments, offices),
- introduce a tax credit for the removal of architectural barriers in private spaces and homes, as well as the adaptation of collective means of transport, the 110% tax deduction already granted for energetic redevelopment and seismic risk reduction interventions,
- update the accessibility requirements to the ISO / FDIS 21542: 2011 (E) Guidelines (Building construction - Accessibility and usability of the built environment) and introduce deterrent sanctions for their violations.
Autonomy of people with disabilities must be guaranteed by:
- definition of minimum levels of personal mobility services, (6)
- recognition of equivalence of wheelchairs with electric motor to scooters and electric bikes, (7)
- direct contributions to the purchase of personal mobility devices and means (e.g. wheelchairs with electric motors, cars and other vehicles adapted to driving and / or transporting people with disabilities, devices to adapt vehicles to driving and / or transport of the disabled) and enabling technologies.
2) INCLUSION AND CAREGIVER
School Links. The guarantee of educational assistance to students with disabilities must constitute conditio sine qua non for starting school activities. And it is necessary, to this end, to recognize the professional figure of the educational assistant.
Training. Continuous training of people with disabilities and of caregiver of seriously disabled people - even remotely - must be incentivized by means of an extraordinary tax credit in favor of employers and clients who contribute to at least 50% of the income from work.
Work. The job placement of severely disabled people must be promoted by extending their rights to extra-curricular internships, faculty of smart working outside the cases of strictly necessary presence. With compulsory hiring, as a share of the total, associated with tax and social security bonuses.
Then it is necessary:
- encourage policies of welfare company aimed at favoring workers with disabled family members. As well as the extended support for vulnerable people, in the context of the Corporate Social Responsibility(8)
- provide that entities with over 150 employees assign to one of the disabled people hired the task, albeit not exclusive, of disability manager,
- introduce dissuasive sanctions against entities that do not respect the mandatory hiring quotas. (9)
I caregiver they must be classified as public employees subject to strenuous work, if the multidimensional assessment of the client excludes projects of independent life. Social and health services must ensure adequate assistance to enable the caregiver worker the necessary rests.
3) DIGNITY
Essential Levels of Assistance (LEA), Essential Levels of Social Benefits (LEPS), Essential Levels of Social Assistance (LIVEAS). It is requested to return to the State - through the reform of Title V of the Italian Constitution - the exclusive competence on social benefits in favor of persons with disabilities, in order to guarantee compliance with the UN Convention for the protection of their rights. In the meantime, it is necessary and urgent to establish:
- uniform procedures at national level for LEA, LEPS and LIVEAS. Starting with the assignment of disability devices and aids,
- peremptory and coherent response terms to the needs of the disabled, by the ASL, in the event of breakdowns of devices and aids,
- biennial update of the tariff nomenclator,
- obligation of online publication, by each Region and Autonomous Province, of effectively guaranteed LEA, LEPS and LIVEAS. With annual update on non-personal data relating to beneficiaries and related payments.
Italian Sign Language (LIS). It is highlighted that Italy is the only EU Member State that has not yet recognized sign language. With serious concrete consequences in the daily life of deaf people (eg public offices, schools and universities, hospitals and emergency situations, primary services).
The promotion and protection of the LIS cannot be postponed, with a view to bilingualism between the spoken and written Italian language, the LIS and the tactile LIS. For the express purpose of guaranteeing deaf, hearing impaired and deafblind people (and their families) the right of free choice - on methods of communication, educational paths and aids to be used - to achieve the full development of the person and his or her full inclusion social in all public and private spheres.
The figure of the LIS interpreter must therefore be established, with a different role from that of the communication assistant that is present today in schools. Providing the training of trainers and trade associations, including Third Sector Entities.
And it is urgent to provide and distribute certified transparent masks at controlled prices that allow the deaf to lip-read.
Dario Dongo
Footnotes
(1) ISTAT, report 'Knowing disability', 3.12.19; Eurostat (2019). Disability statistics, poverty and income inequalities. V. https://www.egalite.org/conoscere-la-disabilita-rapporti-istat-ed-eurostat/
(2) Architectural barriers, systematic non-application of the laws in force. V. https://www.egalite.org/genova-dopo-il-ponte-le-barriere-architettoniche-appello-al-sindaco-e-denuncia-allamt/
(3) ISTAT (2020). The scholastic inclusion of pupils with disabilities, school year 2018/2019. V. https://www.egalite.org/2-scuole-su-3-inaccessibili-agli-alunni-con-disabilita-rapporto-istat/
(4) Metropolitan inaccessibility, the example of Rome https://www.egalite.org/disabili-inaccessibilita-metropolitana-roma-ennesima-denuncia-alla-procura/
(5) Railway stations in Italy, 83% inaccessible. Places reserved for disabled people on trains, from 0 to 1,2%. V. https://www.egalite.org/treni-e-disabilita-in-italia-stop-apartheid/
(6) Personal mobility of the disabled, the duties of the public administration defined in the UN Convention. V. https://www.egalite.org/mobilita-personale-dei-disabili-diritti-negati-e-blackout-a-roma/
(7) For this purpose, a medical certificate must be provided for patients with neurodegenerative diseases, in order to certify their suitability for driving on the road. On the subject of the equivalence between wheelchairs with electric motors, bicycles and electric scooters, see https://www.egalite.org/sedie-a-rotelle-egalite-e-legambiente-chiedono-il-riconoscimento-di-equivalenza-alle-bici-elettriche/
(8) See https://www.assinform.it/innovabile/welfare-aziendale/welfare-aziendale-e-disabilita.kl
(9) On disability and work, see https://www.egalite.org/disabilita-e-lavoro-incontro-con-il-sottosegretario-al-welfare/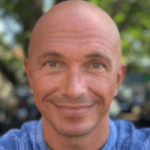 Dario Dongo, lawyer and journalist, PhD in international food law, founder of WIISE (FARE - GIFT - Food Times) and Égalité.